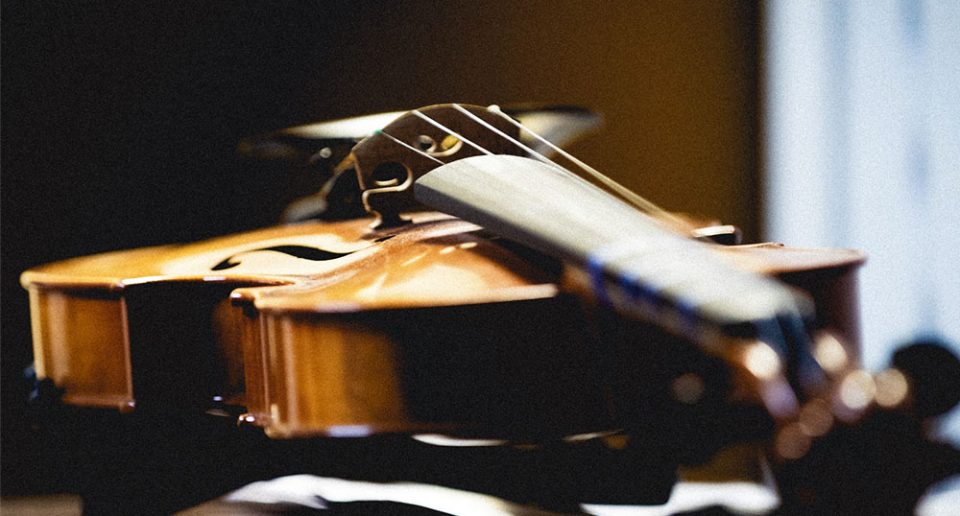 September 14, 2022
Comments:2
Bridge
Alignment Guidelines:
Side view (see figure 1). Bridge should appear to "lean" toward tailpiece, with the side nearest the tailpiece at a 90° angle with the top (slightly more angled for cellos and basses)
Top view (see figure 2). Precise bridge placement is a matter of careful measurements with respect to the length of the neck and the size of the body — but a general guideline that is fairly safe is to set the bridge on top of an imaginary line drawn between the two inner notches on the F-holes. Align the bridge from side to side so the strings are evenly spaced on the fingerboard.
Pegs
Basic peg maintenance:
Peg compound — Hill peg compound is good. New pegs require more compound than ones more worn in. Peg Compound is a lubricant and a friction enhancer both; to vary the effect, vary the amount. Avoid chalk and peg soap. Sometimes wiping off excess peg compound will help. Winding string — proper string winding is the most important factor in making well-fitted pegs.
work smoothly (see figures 3-7).
Replacing a String:
Use pencil lead in nut and bridge grooves. This prolongs the life of the string, nut, and bridge
Bows
Hair length:
Do not force the bow screw if you cannot get the hair tight enough
When the frog is all the way up the slot, if the hair hangs down, it is too long — to the shop!
Hair must be slack when the screw is turned out all the way. If not, rehair. Cause — humidity, bad
Preventative Maintenance For The Student
Every time you play:
Loosen the bow
Wipe off the top of the instrument and the top of the bridge for cellos and basses.
Never stand a cello/bass upright against a wall or corner. Lay it on its side (ribs)
Once a week:
Check bridge alignment – report to teacher
Check string windings for breaks or stretches
Once a month:
Crank out tuners and return pegs
Every Nine months:
Check to see if your bow needs a rehair
Check to see if your bow needs new thumb leather
Replace strings
Bring instrument into shop for maintenance