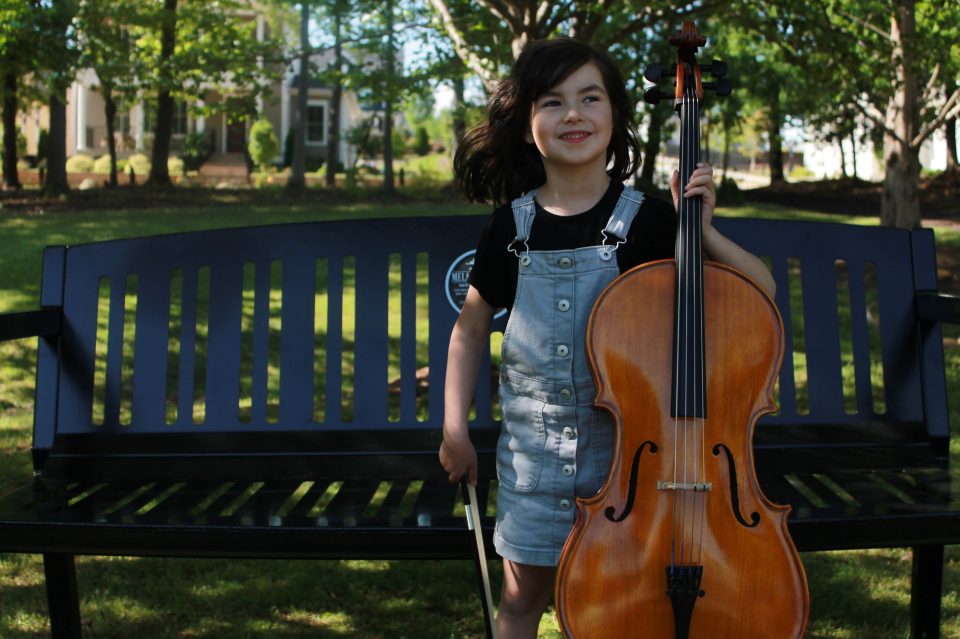 by

Karen Casio
August 9, 2023
Desiring to play an instrument is an exciting "first step" for any child. It is a wonderful adventure that can last a lifetime. However, like any worthwhile endeavor, the outcome is reflected by the time and energy put into it. Motivation is key when learning any new skill, especially with music because two skills are being developed at the same time: the instrument and reading music. Knowing your child's specific cues and needs can help sustain their enthusiasm long after the newness wears off.
The first step in motivating your child to practice is leaning how your child learns best. In her article, How to Inspire Your Child to Practice a Musical Instrument, Elayna Fernandez, mother and creator of The Positive Mom online blog writes, "Knowing your child's learning style will help you discern whether you will need to incorporate more recitation, hands-on activities, visual aids, going to concerts, playing at recitals, or written materials (such as music theory) into the practice, makes music practice and rehearsal more engaging." 1
There are four primary learning styles: visual, auditory, kinesthetic, and read/write.
"Understanding these different types of learning styles can drastically impact the way teachers handle their students and adapt individual learning." ²
Visual learners excel in an environment rich with charts, diagrams, graphs, outlines, symbols, and videos. They can also be stimulated by color coding notes and key words. ³ This can be especially helpful for young musicians.
Auditory learners absorb information through the spoken word, lectures, and oral
presentations as well as group discussions. "Saying things out loud helps them understand the concept." 4 They are exceptional at recalling details from past conversations.
Kinesthetic learners thrive when they can acquire knowledge through physical, real-life
experiences. They would rather learn by doing, using "their senses to understand new
information and find ways to personalize data for easier recall…" ³
Read/Write learners gain understanding through the written word and enjoy researching needed facts. They will "organize diagrams, charts, and graphic organizers into statements."5 They are list-makers, note-takers, and will read for enjoyment.
Once discovering your child's primary learning style, you can easily tailor motivational tools to encourage your budding musician to practice. In this way, your child may find practicing much more fun and inviting.
The next step in motivating your child to practice is to consider deciding with him or her on a suitable practice time. Including your child in the decision-making process can go a long way in creating a sense of autonomy. You might notice in doing so the practice time will naturally expand as your young musician feels their input is valued.
Note: It is important to abstain from offering bribes. While it might seem harmless and a good idea, this is actually counterproductive. "Over time, bribes not only have to increase in size and quality to be enticing to your child, they also make it difficult for your student's teacher to motivate them during lessons." 6
Another component to motivating your child to practice is focusing on his or her effort. Resist criticism or comparisons to siblings or friends. Affirmation that is meaningful to your child re-enforces your support and builds their confidence. Highlight your child's strengths and noticeable improvements by commenting on what you liked best about their practice and progress.
When a practice session does not go well, ask your child how he or she feels about their playing and what seemed to make the practice so tough. Also ask what he or she thinks they can do to overcome the difficulty. This not only places the responsibility on rising above the challenge placed on him or her, it may also give insight on how you can best offer support as your student is being musically stretched. If your child is struggling with a particular section of a piece, it might be helpful to break up the difficult segment into smaller "bites" which can enable success in "digestible" portions. On the other hand, if your musician seems bored with practicing, it may be an indication he or she is under-challenged and could benefit from more advanced pieces.
Finally, when contemplating how to motivate your young musician to practice, it is important to identify your child's level of independence. Elayna Fernandez says, "Even though some kids prefer more parental involvement than others, all kids need a sense of freedom and a sense of choice. It may seem contradictory, but the more you hover over your children, the less motivation they will have to practice or even play their instruments." 1
Watching your child's excitement grow with the anticipation over learning to play an instrument is encouraging. Knowing how to motivate him or her to practice when the excitement mellows can seem like trying to find a needle in a haystack. With careful discernment and planning, you can be the motivational support your child needs to progress and succeed as a musician.
1. https://www.thepositivemom.com/inspire-your-child-to-practice-a-musical-instrument
2. https://www.rasmussen.edu/degrees/education/blog/types-of-learning-styles/
3. https://shorelight.com/student-stories/what-are-the-different-types-of-learning-styles/
4. https://bau.edu/blog/types-of-learning-styles/
5. https://teach.com/what/teachers-know/learning-styles/
6. https://nolaschoolofmusic.com/blog/should-you-force-your-child-to-practice
Here are other sites you might find helpful:
How to Motivate Your Child to Practice Their Instrument
How to Motivate Your Child to Practice Music
https://franklinmusicacademy.com/how-do-i-keep-my-child-motivated-to-learn-an-instrument